Visit - JUDI'S AUTHOR PAGE ON AMAZON! (Click Here)
* * * * *

UPCOMING EVENTS
HOPE & COPE - Thursday May 5th, 7:30-8:30 PM EDT, $30. Learn to build optimism in challenging times using wisdom tactics. CLICK HERE TO ENROLL
~ META MEET - Teachings from my new book The Wisdom Keys, and from over four decades on The Path - New Schedule TBA.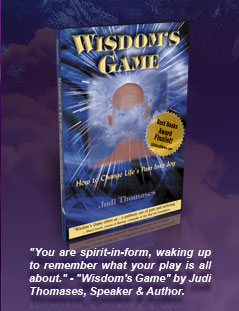 Every issue of "Spirit's Words" contains a FREE MONTHLY CHANNELING by The Brotherhood of Light Workers (Judi's spirit guides), FREE MONTHLY ASTRO PREDICTIONS, and BOOK REVIEWS.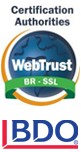 To sign up for Judi's FREE MONTHLY EZINE "SPIRIT'S WORDS", click here.
"I just finished reading your article in the January Dell Horoscope. I jumped ahead to read it because it looked very exciting... and it was. Superb information regarding Obama. I did thoroughly enjoy your article. You are very learned in the science of astrology."
- Joanna Ruggiero, Film and Critical Analysis Teacher



RECENT ARTICLE IN JANUARY-FEBRUARY 2020 ISSUE OF DELL HOROSCOPE MAGAZINE:SATURNS VANISHING RINGS - What does NASA's finding mean for the future of astrology's Lord of Karma?
(Click here to download the article)


RECENT ARTICLE IN NOVEMBER-DECEMBER 2019 ISSUE OF DELL HOROSCOPE MAGAZINE:: "A CLASH OF VALUES: THE DANCE OF THE OUTER PLANETS" - A look at the upcoming Saturn/Pluto conjunction in late Capricorn.
(Click here to download the article)


RECENT ARTICLE IN MAY 2018 ISSUE OF DELL HOROSCOPE MAGAZINE:: "THE BIG SHIFT: URANUS ENTERS TAURUS" - an in-depth look at the new pattern that will affect the world economy and innovation.
(Click here to download the article)


PUBLISHED IN JANUARY 2018 DELL HOROSCOPE MAGAZINE: "REDESIGN YOUR LIFE" - A 10-Point Plan for Creating Change
(Click here to download the article)


PUBLISHED IN OCTOBER 2017 DELL HOROSCOPE: "NEPTUNE AND AMERICA'S IDENTITY CRISIS" - The astrology behind our confusing era of "fake news", boundary issues, and general political muddle, concluding with some upbeat remarks about an encouraging change in the upcoming energy patterns.
(Click here to download the article)


PUBLISHED IN JANUARY 2017 DELL HOROSCOPE: "THE VIEW AHEAD" - What does the New Year hold? What energy patterns are shown in the Inauguration Chart, and in the nation's progressed horoscope?"
(Click here to download the article)


PUBLISHED IN NOVEMBER 2015 DELL HOROSCOPE: "TRACING PAST LIVES & KARMA IN YOUR CHART"
(Click here to download the article)


PUBLISHED IN JULY 2014 DELL HOROSCOPE: "PRESIDENT OBAMA, THE U.S. CHART, & THE AFFORDABLE CARE ACT" - Looking at patterns between the horoscopes of President Obama, the United States, and Obamacare - how does it all stack up?
(Click here to download the article)


PUBLISHED IN APRIL 2013 DELL HOROSCOPE: "QUANTUM PHYSICS JOINS METAPHYSICS: NEPTUNE MOVES FROM AQUARIUS TO PISCES" - Exploring a merging route towards our spiritual evolution affecting our very notion of reality.(Click here to download the article)


PUBLISHED IN OCTOBER 2012 DELL HOROSCOPE: "ON THE BRINK OF WORLD CHANGE" - Viewing End Time predictions as political and social upheavals, including the America presidential election, and the tension between Israel and Iran. (Click here to download the article)








PUBLISHED IN SEPT. '11 DELL HOROSCOPE: "9/11: Ten Years Later" - Learn about the historic sweeping changes of this era from an astrological point of view, and how they affect the average person and our nation. Politics, the economy, natural disasters, shifting power, confusion... what's ahead? (Click here to download the article)


MARCH 2011 NCGR-NYC's "The Ingress" MEMBER NEWSLETTER - "Thoughts on Libra"
This article takes a look at Libra's traits and effects, through personal stories and spiritual understanding.  It also considers the U.S.'s Libran attributes. (click here to download PDF)




Dell Horoscope, January 2011
- "Making a Case for A Sibley U.S. Ascendant", Dell Horoscope Magazine, 2011 Yearbook (on newsstands now). This article compares the three most often used birth times for the nation's horoscope, using keywords, key events, and key figures, to conclude that the Sibley chart is The One! Some very interesting insights are revealed. And thus determined, forecasts are made. (click here to download PDF)